Venue & Accomodation
The school will be held at Svante Arrhenius Laboratory, Stockholm University.
Address: Svante Arrhenius V. 16C, 106 91 Stockholm, Sweden
Find us
The venue is easily reached - station Universitet;
Underground trains
From the central station in Stockholm (T-centralen), take the red line northbound to Mörby Centrum and get off at the station 'Universitetet'. The journey takes about 10 minutes.
By bus
Take bus numbers 40, 70, 540 and 670 and get off at the station 'Universitet Norra'. Please note that tickets for buses must be bought in advance.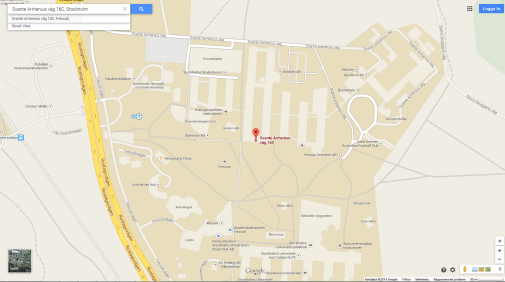 Accommodation
There are many youth hostels and hotels in Stockholm, which can be booked via www.booking.com.

Last updated: January 14, 2019
Source: MMK