Mass Spectrometry Lab
The Mass Spectrometry Facility at MMK provides instrumentation for the analysis of organic compounds using mass spectrometry-based techniques. Users receive support on technical aspects and data processing.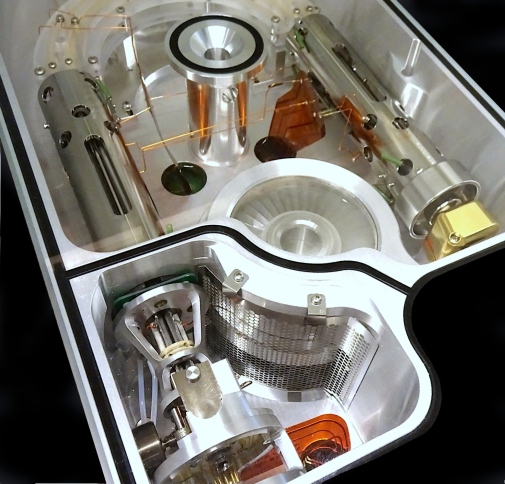 Our instruments include the following separation and ionization techniques and detectors.
Separation
Liquid chromatography (LC): reversed phase, normal phase, HILIC
Gas chromatography (GC)
Ionization sources
Electrospray ionization (ESI)
Nano-electrospray ionization (nano-ESI)
Atmospheric pressure chemical ionsization (APCI)
Matrix-assisted laser desorption ionization (MALDI)
Electron impact ionization (EI)
Negative chemical ionization (NCI)
Detectors
Triple Quadrupole mass spectrometer
Orbitrap mass spectrometer
Quadrupole Time-of-Flight mass spectrometer coupled to an Ion Mobility spectrometer
Linear Ion Trap mass spectrometer

The following examples show a small selection of possible sample matrices and analytes. They are intended to provide a flavor of the kind of measurements that can be performed on the facility's instruments.

There are endless other applications!
Please contact us for any research question that may benefit from mass spectrometry analysis.
Available Systems
• Dionex UltiMate 3000 UHPLC coupled to Q-Exactive Quadrupole-Orbitrap mass spectrometer
• Ionization using ESI or APCI
• Waters Aquity UPLC or MALDI coupled to a Waters Synapt G2-S Quadrupole-Time-of-Flight (QTOF) mass spectrometer coupled to a traveling wave Ion Mobility spectrometer
• Ionization using ESI or nano-ESI or MALDI
• Waters Aquity UPLC coupled to a Waters XEVO TQ-S triple quadrupole mass spectrometer
• Ionization using ESI
• Thermo Accela 1250 HPLC coupled to a Thermo Vantage TSQ triple quadrupole mass spectrometer
• Ionization using ESI
• Shimadzu LC-2040C 3D HPLC coupled to a Finnigan LTQ Linear Ion Trap mass spectrometer
• Ionization using ESI
• Varian 450 GC coupled to a Varian 320 Triple Quadrupole mass spectrometer
• Ionization using EI or NCI
Last updated: September 30, 2020
Source: MMK